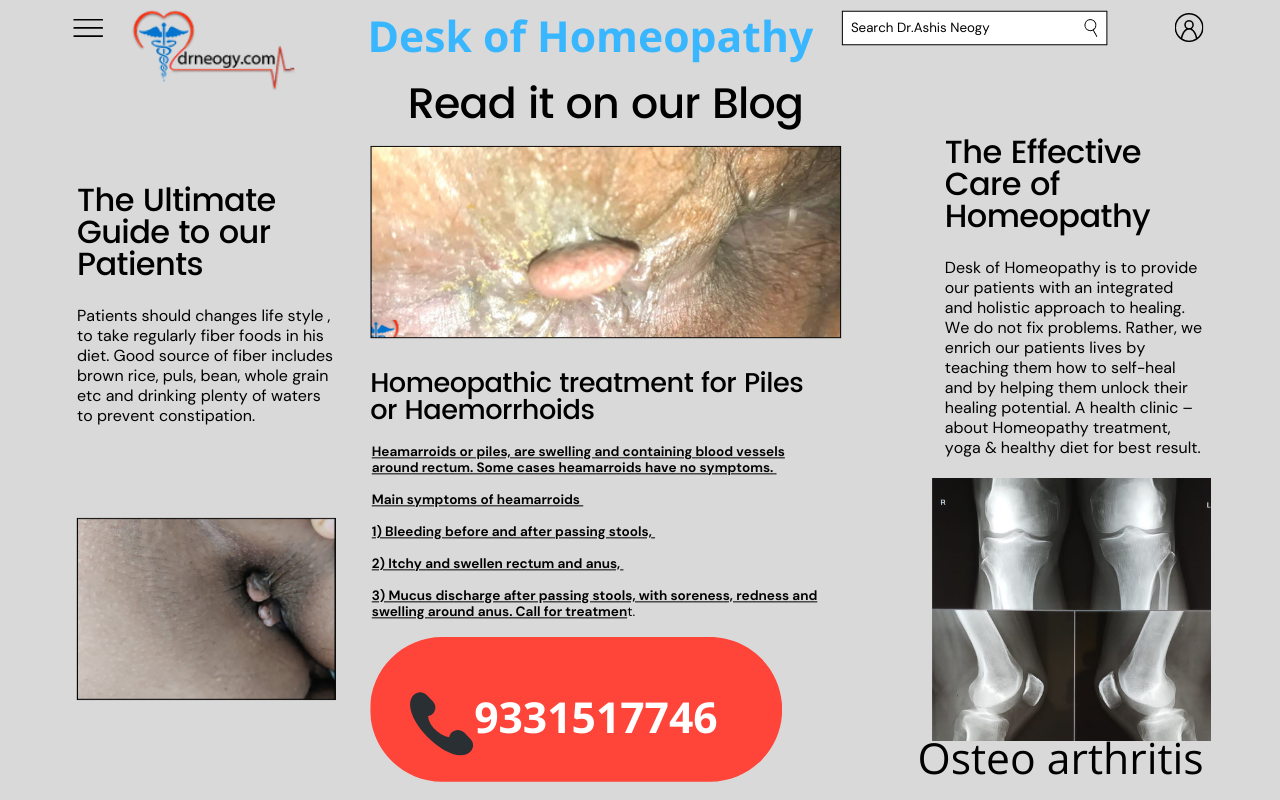 best treatment in homeopathy for piles.

Hemorrhoids, also known as piles, are inflammations that contain dilated blood vessels located in or around the base (rectum and anus).

Best treatment in homeopathy for Psoriasis

Psoriasis a thick patch of white scales occur due to the overproduction of skin cells. This silvery-white spots build up by the dead cells are the main characteristics of Psoriasis. In Psoriasis the inflamed and red skin causes serious itching. Though there is no permanent cure,the latest homeopathic treatment can improve your condition.

Best remedies in homeopathy for Osteo Arthritis

Arthritis is a chronic joint disorder resulting from the breakdown of cartilage of one or more joints.It is neither a systemic nor an autoimmune disease.Generally Osteoarthritis is a result of natural aging.